a Sensory-Friendly Concert Celebration, commissioned by the Dallas Symphony Orchestra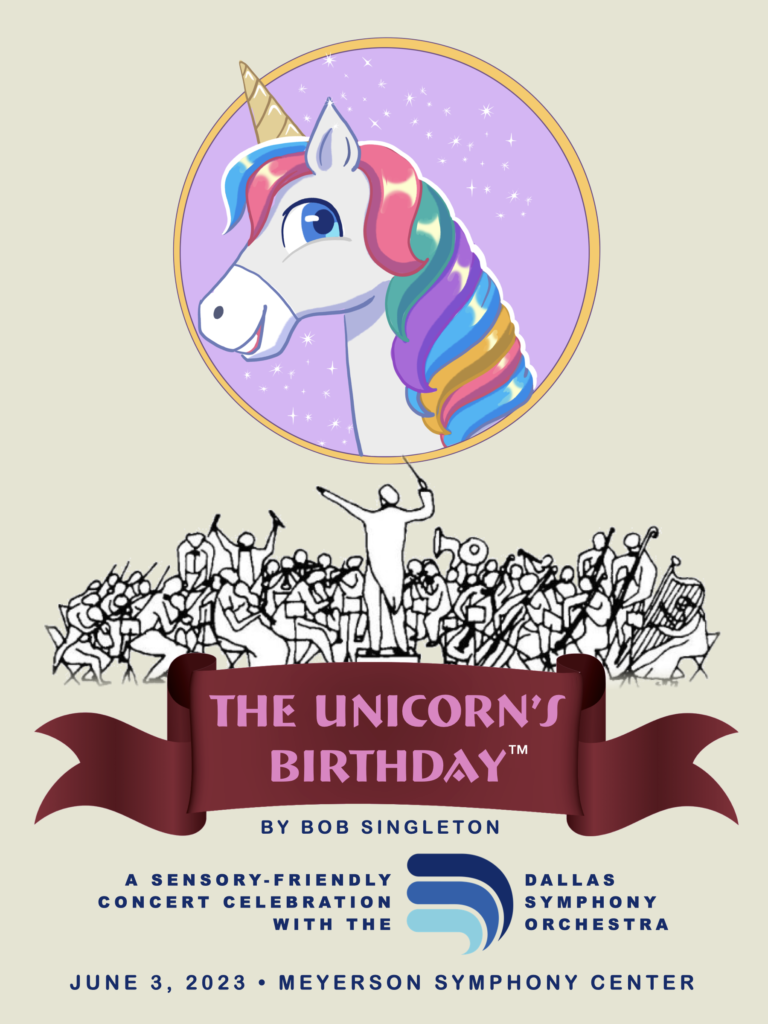 The Dallas Symphony Orchestra has commissioned Grammy®-nominated and multi-platinum award-winning composer, Bob Singleton, to create a brand new sensory-friendly concert.
"The Unicorn's Birthday™" is a charming, fantasy-and-fun-filled symphony experience with terrific music, fun sounds, captivating on-stage activity, friendly graphics, and gentle audience interactivity.
This new work is designed to be a musically satisfying and welcoming concert for families and special needs audiences. It is perfect for patrons that are OK with moderate audience activity during the performance and wish to enjoy a memorable orchestra experience without loud, sudden noises or musical tension.

Performance is set for June 3, 2023, 11 am at the Meyerson Symphony Center in Dallas, Texas. TICKETS HERE
Build strong community goodwill while growing audiences with a heart-warming symphony experience. Sensory-sensitive concerts are sponsor-friendly for a wide variety of underwriting individuals and organizations.
Contact me for more information about performances.