Jurassic Parts – When Instruments Roamed the Earth!® – with the Fort Worth Symphony Orchestra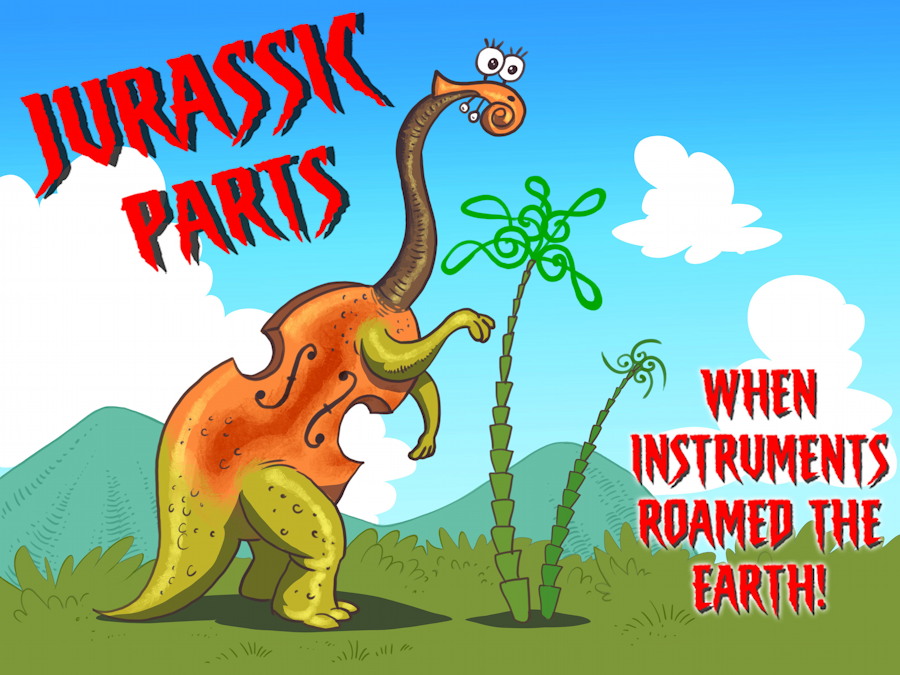 NOTE: at the time of the writing this press release, the concert title was, "Jurassic Parts." Due to some rather embarrassing similar search engine links and hashtags that came about after the premiere, the title of the concert has been officially changed to "When Instruments Roamed the Earth!®"
Top Writers Premiere FWSO Fun Family Concert
---
"Jurassic Parts – When Instruments Roamed The Earth!®" a Family Series concert event will be presented by the Fort Worth Symphony Orchestra at Bass Hall, February 2, 2019 at 11:00am
---
In pre-historic times, strange creatures walked the planet. These were the ancient ancestors of musical instruments that inspired melodious makers in brass and wood to create the instruments we see in the orchestra today.
Join the Fort Worth Symphony Orchestra on a journey into–Jurassic Parts!
Filled with laughs, surprises, multi-media projection, and on-stage action, the symphony will present the perfect all-ages introduction to the exciting sounds, people, and experience of a symphony orchestra concert.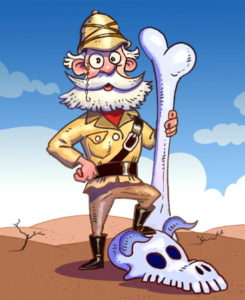 Hear the hilarious "research" of paleo-musicologist, Sir Humphrey Treble-Clef, who believes that our modern instruments are actually the descendants of giant, dinosaur-like creatures like you've never seen before. These are strange creatures which exist in the hot, mysterious, swampy jungles of Sir Humphrey's unusual imagination.
Most will not believe a man who tried to prove that ancient humans made music by hitting themselves on the head with rocks; but everyone will smile, laugh, and be in awe of the symphonic interpretations of Sir Humphrey's wild theories, featuring all the instruments of the orchestra.
This concert is created by the award-winning D-FW metroplex writing team of Bob Singleton, composer, and Stephen White, script & story.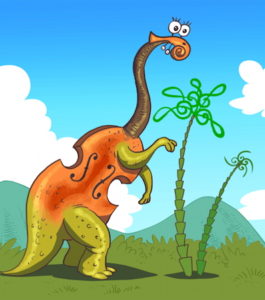 Mr. Singleton is a classically trained, Grammy®-nominated and multi-platinum album award-winning composer, producer, and arranger. His musical works for kids includes music for over 70 PBS episodes, more than 60 albums, an NBC network special, and a sold-out Radio City Music Hall run. Bob served as the music director for the world-wide children's phenomenon, "Barney® & Friends" for 10 years, and has been awarded two multi-platinum albums, and nominated for a Grammy® and 4 Dove awards in the Children's Musical Album of the Year category.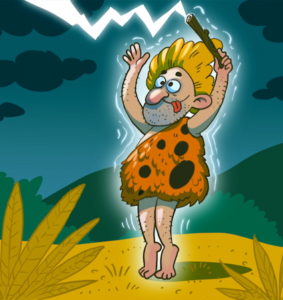 Mr. White is an Emmy and Grammy®-nominated writer, with years of experience writing for television, home videos, stage shows, million-selling children's books, and film. His credits include Principle Writer for "Barney® & Friends" (16 years), writer for in-store musical extravaganzas for Chuck E. Cheese, lyricist for many award-winning songs and commercials, and children's app developer/creator of "AlphaBELCH" and "Thumbpire," which incorporate stories, images, and music for young children.
About the Fort Worth Symphony Orchestra
Since 1912, the Fort Worth Symphony Orchestra has educated, entertained and enhanced the cultural life off Cowtown.The Fort Worth Symphony Orchestra performs a broad range of symphonic and pops concerts,from August through May. In addition to its own concert series, the Orchestra also collaborates with the Texas Ballet Theater, Fort Worth Opera, Van Cliburn International Piano Competition, Southwestern Seminary Master Chorale, and the Children's Education Program of Bass Performance Hall.
For more information about Fort Worth Symphony Orchestra, visit www.fwsymphony.org.
Connect with Fort Worth Symphony Orchestra:
http://facebook.com/fwsymphony – http://twitter.com/ftworthsymphony
Jurassic Parts Event Page: https://www.facebook.com/events/349959332184880/
***end***
contacts:
Katie Kelly
Communications Manager
Fort Worth Symphony Orchestra
kkelly@fwsymphony.org
817-665-6500
Bob Singleton & Stephen White
bobs@singletonproductions.com
972-226-7118